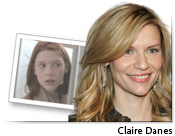 From the Hollywood Reporter:
LONDON -- Claire Danes, Eddie Marsan, Leo Bill and Imogen Poots have joined the cast of RIchard Linklater's "Me and Orson Welles," an adaptation of the period coming-of-age novel by Robert Kaplow.

They join Zac Efron and Ben Chaplin in the cast for the 1937-set movie, which centers on a high school student (Efron) who, while strolling the streets of New York, happens upon the yet-to-open Mercury Theatre and is noticed by its mercurial founder, Orson Welles.

[...]

Ann Carli is producing the film, which is scheduled to shoot on the Isle of Man, London and New York beginning in February.

[...]
http://www.hollywoodreporter.com/hr/con ... 6ffa3b5866
3 replies