The idea that any television series deserves a soundtrack album--let alone one that's only been around for a single season--is pretty silly. So many television soundtracks have just been strung-together pop songs. These are good for what, exactly? The same argument could be made about film soundtracks that merely compile singles (as opposed to all-new work, like the Judgment Night soundtrack). But film fans may want the soundtrack as a souvenir or extension of a viewing experience that won't change much in the future. Series television, however, lets viewers interact with characters in different situations more or less every week. So unless the soundtrack is largely instrumental (like "Twin Peaks") or unique in some other way, it's unnecessary, a disposable tie-in.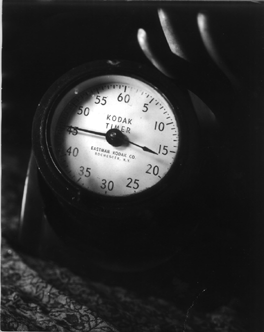 The "My So-Called Life" soundtrack is, on one hand, a chance for Atlantic Records to package several alt-poppers from the lighter end of its roster for the show's presumably youthful audience. Juliana Hatfield, Buffalo Tom, Madder Rose, the Lemonheads, Frente! and (scariest of all) Daniel Johnston are all featured. Big deal. It's more pleasing to think of this as the sort of mix tape that Angela and her friends might pass around, suggesting a taste for both white-noise guitars (Sonic Youth, Further, Madder Rose, Archers of Loaf) and total fluff (Frente!'s "The Book Song"). Listeners could also imagine that the "So-Called" kinds will eventually discover the Replacements in college, but are making do with Buffalo Tom. Looking at the compilation as an Atlantic project or a calculated stab at hipness (by those in charge of the show or the soundtrack) rather than something assembled on a boombox, odd decisions were made. Why, for example, do the fast-fading Lemonheads find a place here (with the above-average "Dawn Can't Decide") instead of far-superior and equally cuddly fellow Atlantic band Eugenius? Hasn't every teen girl in America had about enough of Evan Dando's "alterna-hunkiness"? (Certainly Angela would've grown sick of him by now.) There's also no Pavement track, which is particularly strange considering the band's shadow connection to Atlantic (via Matador) and the fact that promo efforts still haven't led to the golden success achieved by Jonny-come-latelies Weezer et al. Instead, two other bands working a similar off-kilter vein are included, Further ("Pretty Core," a fine dip into the Stones' waters) and Archers of Loaf ("South Carolina"). R.E.M.'s overused judgment (or financial limitation) doesn't keep Juliana Hatfield (in non-rock mode) or Frente! from making forgettable appearances.
Daniel Johnston's spare 'n' shaky "Come See Me Tonight" includes a few lines custom-made for diary inscription: Come to me tonight/Girl come share my dreams/'Cause reality sucks. (Johnston's work making it onto network television is alone inspiring.) Sonic Youth's "Genetic" is a Lee Ranaldo-penned track that sounds like a Daydream Nation outtake, though it was recorded later. While it would be better heard on a maxi-single with other B-sides, it's in decent company alongside the Afghan Whigs, Further and Archers of Loaf tracks.
And then there's the theme. If similar music used in "thirtysomething" and "The Wonder Years" is any indication, this is the kind of vacuous crap that executive producers Ed Zwick and Marshall Herskovitz hear in their pitch-meeting dreams. The opening whisper of "Go now! Go!" is fine tape-loop fodder; the rest is an onslaught of breeziness. "My So-Called Life" deserves a theme that's different, if not better, than those of other Zwick-Herskovitz outings--it isn't about nostalgia or yuppies. Unfortunately, this kind of overproduced "rite of passage" music seems here to stay. Like the show's opening, it's best appreciated at low or no volume.