Guest
In "The Zit" episode, at the end (the fashion show) Rayanne is seen writing a nametag...it looks like she's written "Slut" on it (which would coincide with her voting of most slut potential)...has anyone else notcied this? or what has she written? a bag of cookies to the person with the answer

---
Yeah, I'm pretty sure it says something like "Hello my name is Slut" on the nametag. There's something between the "Hello" and "Slut" which I can't decipher on my screenshot from that scene. We'll have to wait for the DVDs

---
Wow - I never noticed that, I'm definitely going to have to check that out (if I can see through my tears - I always cry at the end of 'The Zit' and 'So-called Angels'). Cool!

"And dance by the light of the moon!"
---
I'm pretty sure that's what it says...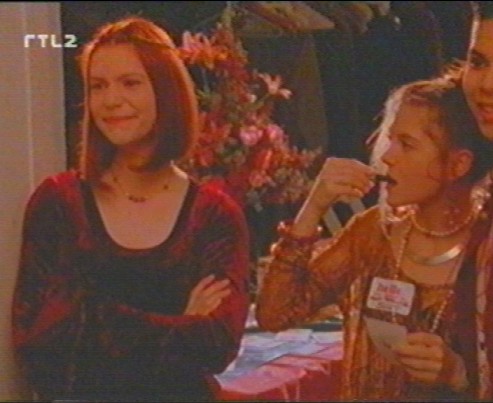 ---
Who is online
Users browsing this forum: No registered users and 0 guests