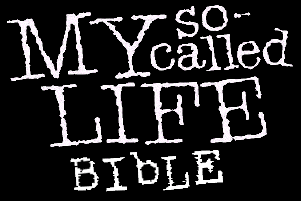 The So-Called Links
PLEASE SEND ME MAIL IF YOU SEE AN ERROR OR WANT TO ADD A SITE.
Last update: 19 October, 1998.
As time goes on, and more and more people get into their computers and hack out their own web pages, there gets to be an overabundance of information out there. The following list of links has been taken from Ryan Clack's list of links, as well as from Amy Dott's MSCL Web Ring links. This will be divided into two sections, so you can see what's what: MSCL Pages with TONS of info and pictures; and personal pages developed by fans that also have some other interests in life (you mean there are other interests in life?).
Chris Black's Claire Danes Page
Greg PD's "We Had A Time" Page
Kristin's MSCL List Tribute Page
And some of the fans of MSCL have web pages (duh squared), with some MSCL stuff on there, as well as some other stuff:
Anna's So-Called Life Homepage
Arthur's My So-Called Life Homepage
Amy Dott's Homepage (the MSCL Ring's Homepage)
Fredrik Sjögren's Claire Danes Page
Solvi Sneen's My So-Called Life Page
My So-Called Life Symbolism Page
---