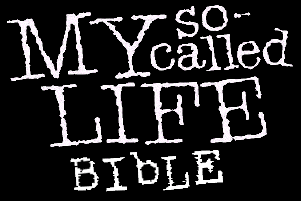 The So-Called Legacy
When "thirtysomething" ended its highly successful, critically acclaimed run in 1991, ABC was eager to keep the show's producers, Ed Zwick and Marshall Herskovitz, from wandering to some other network. The two were signed to produce three pilots for ABC over the next five years.
For a new series, Herskovitz and Zwick approached Winnie Holzman about collaborating with them. Holzman, once a prize-winning poet and a New York playwright, had previously worked with the two on "thirtysomething." For the show's last two seasons, she had made her presence felt as a writer, story editor, and a co-executive producer. The three brainstormed on ideas for a new show, and eventually the trio came up with the idea of portraying the teenage experience from a teenager's point of view. They wanted to present something other than what Zwick called "television's fatuous, inaccurate depiction of what teenage life is."
Think of it as the anti-90210. Unlike that series, MSCL would have no conveniently packaged all-around happy endings, no self-righteous moralizing about current popular social issues, and no nauseatingly beautiful people running amuck in shiny convertibles.
To get a feel for the teenage psyche and lingo, Holzman, credited as the guiding voice of MSCL, went undercover at high schools and wrote make-believe diary entries. Holzman wrote the pilot in addition to some of the following episodes, and is credited as both creator and co-executive producer.
The other co-executive producer, Scott Winant, was brought in to direct the pilot episode. Another alumnus of "thirtysomething", Winant had served as that show's sole producer during its four year run.
Another key behind-the-scenes player common to both series is W.G. Snuffy Walden, the fellow who came up with the innovative acoustic theme and background music of "thirtysomething."
Danton Stone, who played Michael's brother, also plays the little brother to Graham.
Reviews have noted many similarities between "thirtysomething" and MSCL. Both present believable characters with real problems they often have no clue how to solve. Both center on identity crises at life's major turning points. Perhaps Newsweek best summed up the likeness between the two series:
"Like 'thirtysomething' this hour-long series charts a troubled passage through a generational time zone, heavy on self-absorption and self-doubt, packed with those small, seemingly mundane moments that reveal complex emotional truths."
In 1996, Herskovitz and Zwick brought another television show to the air: "Relativity". If MSCL was their "teensomething", then "Relativity" would have to become their "twentysomething". And, continuing in their track record of having critically acclaimed shows, "Relativity" was put on hiatus after only half a season, and has since been canceled.
And I just have to say at this point, that Ted Harbert of ABC Entertainment is no longer with ABC at all (yay!) but the last I had heard was working in some capacity with Steven Speilberg's "Dreamworks" enterprise.
---