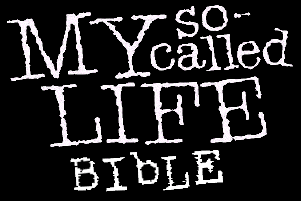 The So-Called Acknowledgments
I [Virany] would have to shoot myself in the foot if I forgot to mention the following...
This text would not be possible without the input and suggestions of the subscribers to the Internet MSCL mailing list. These people are everyday saints who put up with mail delay, error messages, and incredibly huge traffic in their mailboxes, all in the blessed name of MSCL. I owe them all my gratitude in this life and two or three of my next ones.
Ron Henry, for ratings information, episode titles, production information, and general support.
Kory Lasker, for his considerable time and effort in creating an amazingly cool Homepage for the show.
Dennis Nedblake, for quick episode summaries and his unmistakable general presence on the list.
Kevin Chen, for episode summaries and general support when it was greatly needed!
Heidi Paulsen, for the intelligent interpretative posts and inside info on MSCL.
Steve Joyner, for organizing Operation Life Support, and giving MSCL a fighting chance.
Dan Wood, for invaluable help putting this damned thing together.
Misty Jones, for compiling music information, especially since I hadn't even heard of some of these groups!
Peter Dangerfield, for the soundtrack info.
Andi Wolf Dolphin, for help updating and correcting the old text and for work as AOL/MSCL prez.
Lawrence Leung for creating and maintaining *THE best Claire Danes page.
Byron C. Go for maintaining the MSCL mailing list through May, 1998.
And for various reasons (not just because they're neat):
Sherry Mann, Tamara Joyner, Kori Gerland, Meg Bergen, Rose Martelli, Myra Wong, Luke Arthur, Ching-I Chen, and Arman Afagh.
(I know I'm missing names here, not because I've forgotten, but because it's 4 in the morning and I'm out of cappuccino, damn it!) If I've forgotten your name, please e-mail me and flame me for forgetting to mention you. Maybe I've worked in this Alzheimer's lab too long. Remember to take a look in the So-Called Links section (1.12) for fans web pages.
Finally:
Marshall Herskovitz, Edward Zwick, Scott Winant, Jason Katims, the various writers and directors, and the actors of MSCL who are responsible for making such a great show that we can discuss like this.
... and of course, Winnie Holzman, for creating this underrated excellent little show and never failing to surprise us with endless originality ABC may not appreciate what they've got, but thank gawd we do!
---